Week 12 - National Trust | NJIB
This week's charity really does need no introduction. They tirelessly work to preserve the great sites and landmarks of this fine country and are the National Trust.
I must admit that even my impression of the National Trust is somewhat mis-informed. I like most people instantly assume that they must be one of the wealthiest charities in the country. Owning a vast majority of this countries conservation sites and manor homes, one would, naturally assume that they were flush with cash. But something I have come to understand of most of the charities I visit; this isn't the case. They may be asset rich, yes. But cash rich, no.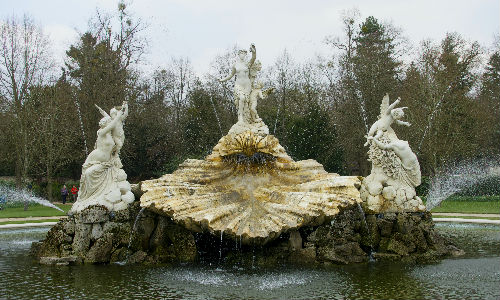 I spent my week at Cliveden, one of the biggest National Trust sites, located just outside of Wycombe. A hop, skip and a jump from my University in Windsor and considering I spent 3 years of my life in the area, I can ashamedly say Inever visited the site before.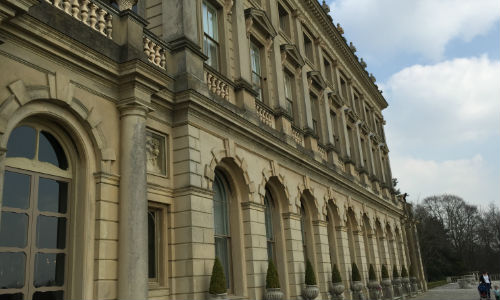 The rolling drive that leads up to the visitor's centre takes you through the heart of the estate. With rolling countryside and luscious woodlands you can't mistake that you are on a National Trust site. I arrive at the site at one of the busiest weeks of the year, Easter half term. With almost 10,000 visitors so far over the Easter bank holiday weekend, the team were preparing for crowds.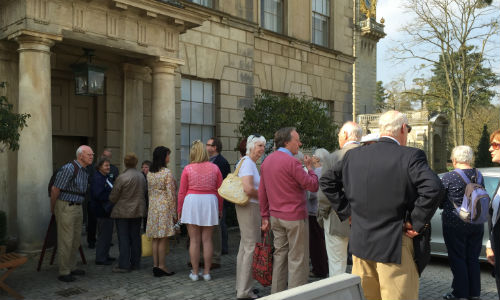 The offices are located in a quaint barn like setting, with a courtyard in the middle. Ellie, the property service manager at Cliveden, greeted me. A super lovely lady who made me feel right at home within minutes of arriving. My first day with the National Trust was spent with the Park Rangers, looking after the hundreds of acres of land at one of the National Trust's biggest sites.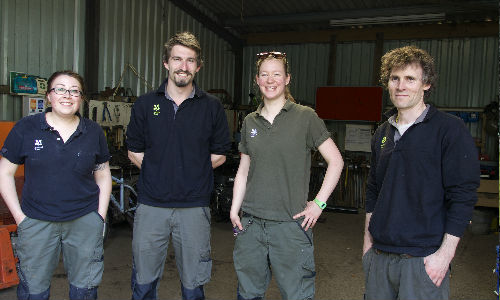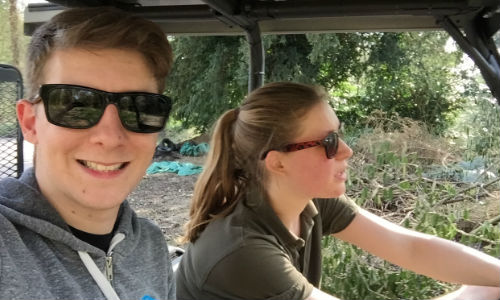 Now, as you all know I am not averse to hard work, but today was tough. Myself and one of the team, spent the day with a group of lovely volunteers down at the round garden. This old Victorian garden that was discovered in the woodlands and, has since been lovingly restored to its former glory in a 5 year volunteer led project. The garden is a circular area lined with apple and pear trees which, when fully grown, will create a stunning walkway.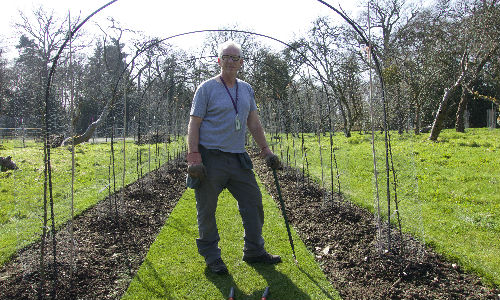 Today, because of the weather the tree's needed to be fertilised. So with a wheelbarrow and shovel in hand, I spent the day fertilising just over 100 tree's. Fair play, it was tough work. When I go to the charity of the week I tend to give myself over to them, say yes to everything and anything they want me to do. Now, as you all know, I'm pretty small. Standing short at only 5'6 and weighing only 120 pounds I'm not the strongest or biggest of men. But irrespective of that, I did my bit and helped fertilise the trees. After helping with that all day, I stumbled home ready for bed at around 7.30pm!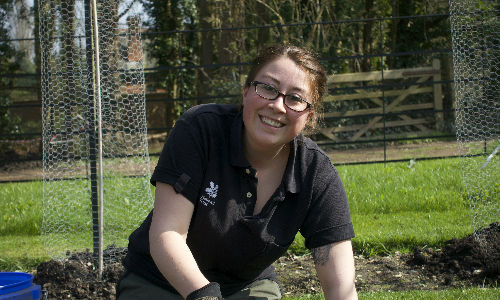 With it being one of their busiest periods, Ellie through it would be great for me to really see the battles they come up against with regards to visitor numbers. Going from just over 140,000 10 years ago, they had a record-breaking year last year with 400,000 people coming through the gates. Bank Holiday Monday saw almost 7,000 alone. The sheer volume of people that hoard through the gates of Cliveden is becoming a huge challenge to mange. So on Tuesday, I spent my day with visitor services.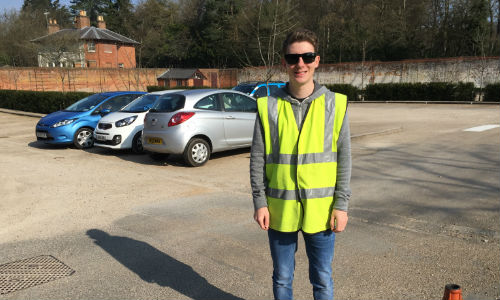 Like a tidal wave right after a monsoon, the visitors started flooding in. At 9.55 precisely the cars began piling in from every direction. From what I heard there were 15 cards coming into the gates upon opening from the main road, fighting to all get in first. I spent the best part of two hours directing the traffic with a hoard of staff into car parking spaces. I must admit it's pretty comical. Most people adhere to your instructions. But occasionally you'll get the back seat driver wife who furiously taps her husband to drive on and park in the middle of two spaces. I just watched and laughed. Unfortunately some people are always in a hurry; It's a National Trust garden, they aren't going anywhere!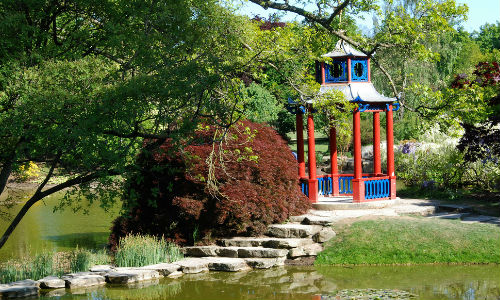 The afternoon was pretty similar, in and around the estate managing the guests to ensure they had the best experience possible.I spent most of my time in the main Grade 1 listed water garden, its just stunning. With the lucious lawns and beautiful pond centre stage, on a day like today you wouldn't want to me anywhere else. We did however have an incident on site, a lost mother and child. Apparently, and not surprisingly, this happens regularly. Not that the Cliveden make a habit of losing children, but with the sheer volume of guests to the park it's unfortunately unavoidable. I can however safely say we reunited the parent and child only moments after the call being made. Phew, another panic over.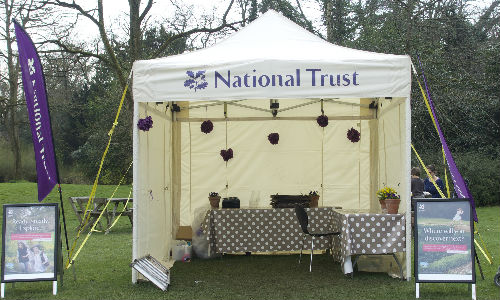 Thursday I spent my day with Mike, one of the maintenance men on site. In all honesty he has a very demanding job. There is only 2 full time employed staff that maintain the site and a handful of volunteers. Starting at 7am every morning, Mike is responsible for all odd jobs and repairs across the site,; of which there is a never ending list. We started by paining road markings on the driveway and then heading over to check the toilets on site before the crowds descended upon us. The rest of the morning was pretty similar and I got a real feel for how much it takes to up keep a property of this size.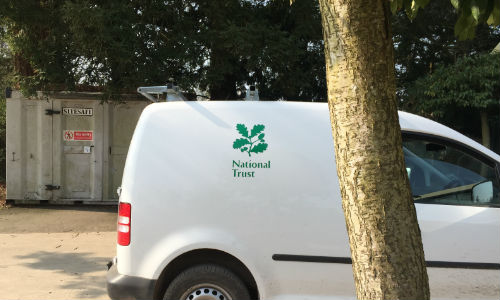 Thursday afternoon was wonderful. Cliveden is home to one of the finest country houses in the UK. Owned by a string of royals and then the American Asters, it is a beacon of decadence and indulgence at its best. Now a world renowned 5 star hotel, the residence is opened up to the public on Thursday afternoons for tours. I must say the National Trust did give me a little time off this afternoon and allowed me to wander the grounds and be a guest on the house tour. If it wasn't for the over inflated price because of the small chapel on site, I would have probably put in an offer there and then, but I felt the price was slightly over inflated. All jokes aside the tour and residence was stunning. It goes to show the wealth of the Asters considering this was their casual country weekend home. The house belongs to the National Trust and because of that, all repairs are the responsibility of the charity. In recent years renovation works have been needed to ensure the grade 1 listed property is kept in tiptop condition. This 'repair' work has set the Cliveden site back almost £3million. That's a lot of NT memberships!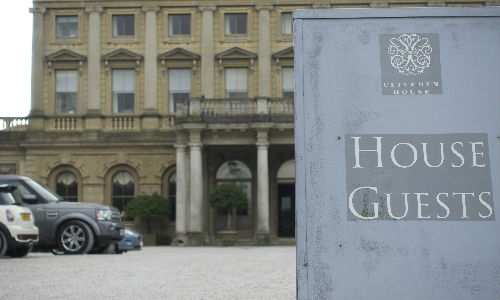 But this is what the National Trust are, at their core. They were founded to ensure the preservation and conversation of sites of national importance, to ensure their longevity for future generations to enjoy. Because of that I can't really argue with the money they spend. People pay membership or entry to enjoy these wonderful sites and that money is used to preserve them. Simple.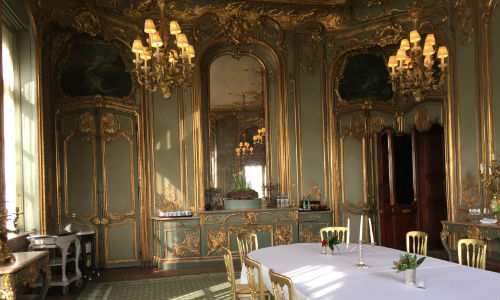 My week was not made short however because I did spent all of Friday (today, the day this is being written) to go over a retail strategy for the Cliveden site. With so many visitors they want to ensure they are offering he very best product to help grow their revenue to carry on preserving this stunning site.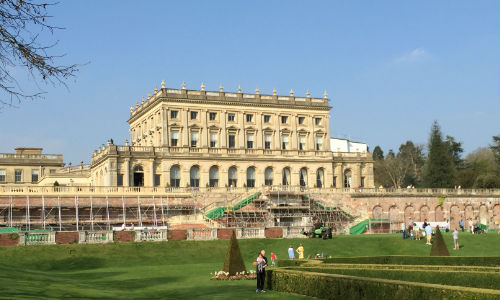 This week, without a doubt has been the most beautiful and with the added benefit of extraordinary weather I am leaving the National Trust with a year's membership. Now if that doesn't tell you I've had a good time, then I don't know what will!
Next week I am putting my superhero costume on and rescuing animals with Wood Green Animal Rescue.